This article has been publicated originally on my blog, and kindly translated in English by Badis Khalfallah to be published on The Red Fish. A big thank you to him for his time and efforts.

Next time you are buying on Amazon. I want you to notice something. I want you to notice that the moment you hit the « Proceed to cart » button, it becomes impossible to add a new item to your cart.
That's because, once you hit that « Proceed to cart » button, you are not even on Amazon's website anymore.
A moment ago, you were on the infinite aisles of the infinite store. You had access to your account, reviews, recommendations, new offers, discounts.
Then you hit the « Proceed to cart » button, and it's all gone.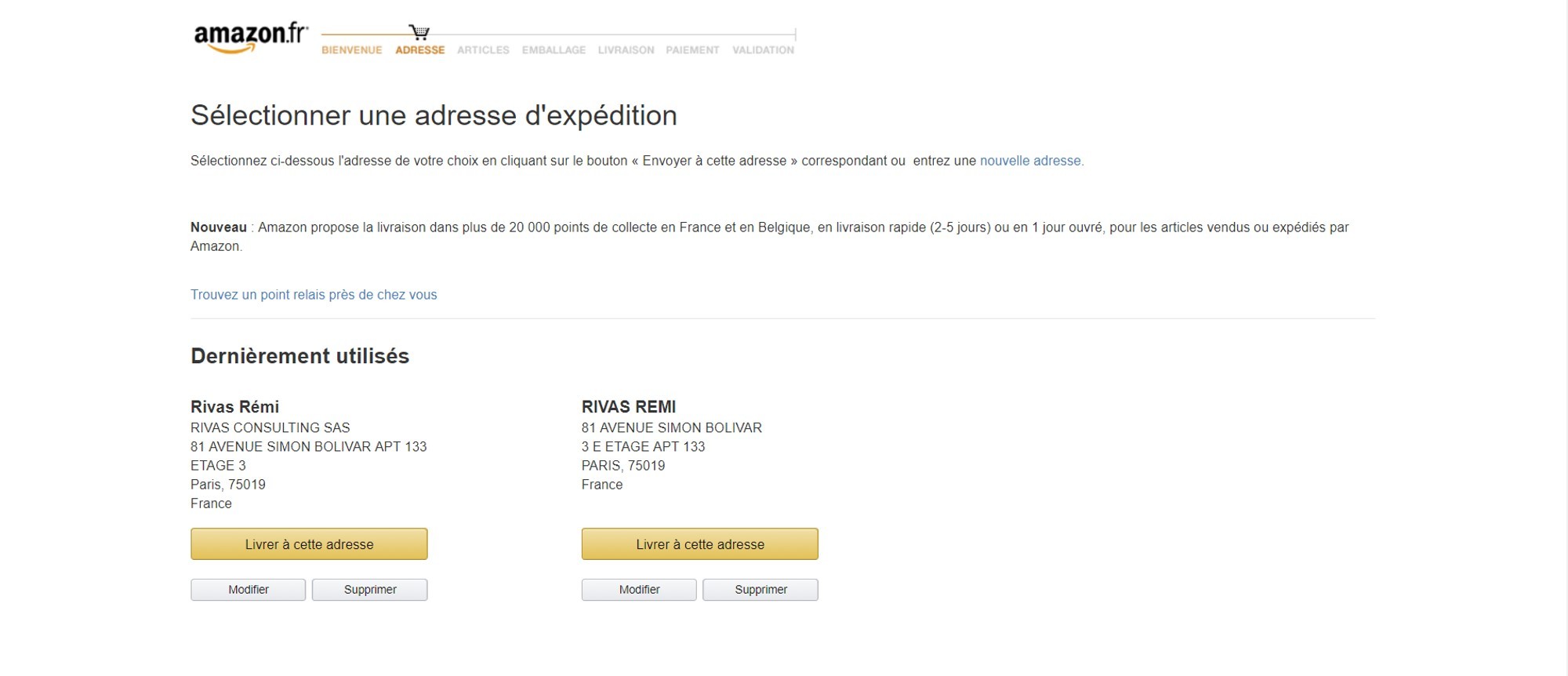 You are left with a straight up minimalist, white, clean screen.
Now imagine you are trying to get back on the main website, where you were a second ago. What would you do?
Click on the logo on the top left? Well…It's a non-clickable gif.
Click on the previous step button on the breadcrumb trail?…It's not clickable either!
There are only two things you can do from this screen:
Complete or modify the required information by clicking a grey button.
Validate pre-selected information by clicking the black text on yellow background button. (By the way — this combination is the highest level of contrast possible for the human eye).
Then, the screen changes again. Your cart moves to the next step. And you do it again, and again. Until you get to the payment confirmation page.
Did you forget to buy something? Well…Too bad for you. At this stage, what Amazon cares about is closing the deal, closing your options. It's crucial not to give you more choice. What matters is that you validate the delivery and pay. Thank you very much.
And now that you're done, you are sent back to the infinite store, the first website, where you have all your options again, where everything is possible.
–
Discover my other articles: